With exciting night spots and newly-opened venues all around the city, Japan's club scene is more dynamic than ever. Whether you want to visit Roppongi's famed party scene, dance until dawn in Shibuya, or visit Tokyo's largest waterfront club, we've got you covered. We'll go through the top ten nightclubs in Japan and what to expect in this article.
When visiting Japan, it's common to schedule the majority of your activities during the day, but when the lights go out, the other side of Japan comes alive. This side changes everything, and you can get an entirely new feeling.
You'll be curious as to what a local's "normal nightlife" is like. There are several ways to spend an ordinary night depending on the day of the week and the type of person you ask. However, after the sun sets and the lights are switched on, it's time to enjoy Japan's nightlife.
10 Best Night Clubs in Japan
1.Alife- Nishiazabu Tokyo
A-Life is one of the most popular nightclubs in Roppongi, which is recognized as Tokyo's ideal clubbing suburb. The music here is all about unsophisticated, good old-fashioned fun – think cheesy bangers and top-40 hits – and it's spread out over three floors. The venue's drinks and food are also quite reasonably priced.

Source- https://www.tokyo-club.net/alife/
As long as you're in Tokyo, you won't want to miss this club. They are one of the best clubs in Tokyo when it comes to coordination and music blend.
2.WARP Shinjuku
Warp Shinjuku is a one-of-a-kind experience. Do you think you've got what it takes to stay in the orbit of this three-level club? On the main floor, say hello to the Universe and descend underneath the three-stage Solar System. To rest your space boots and sip on a meteor shower of drinks, rocket up to the middle level's Bar Meteo. When you're ready, head to the Cosmo Room and dance Uranus off on this special dance floor for some groovy intimate encounters.
Source- https://pathee.com/spots/229040
Warp is a fresh new Kabukicho club located within a short walk from the Robot Restaurant and Golden Gai street. It's spread out over three levels, with the main space housing a DJ booth with big LED screens and a massive dance floor. The other two dance floors are smaller and specialize in house and techno music. On any given night, the three floors can accommodate 1,500 people.
Warp is unique in that it opens early (7 p.m.), which is ideal for individuals who don't want to spend their evening out late. It's sure to be a hit thanks to its location, VIP experiences, and all-star electronic DJ lineups. Seibu-Shinjuku Station is 2 minutes away by foot, while Shinjuku Station is 7 minutes away.
3.Club Camelot
Every weekend, Camelot's two different dance floors are open, playing EDM, HOUSE, HIP HOP, R&B, and Top 40. Every weekend, Camelot hosts sizzling party events for 1,500 to 2,000 partygoers. On Fridays and Saturdays, there are happy hours! From the opening to 23:00, guys can enter for 1000 yen and two free drinks, while women can enter for free.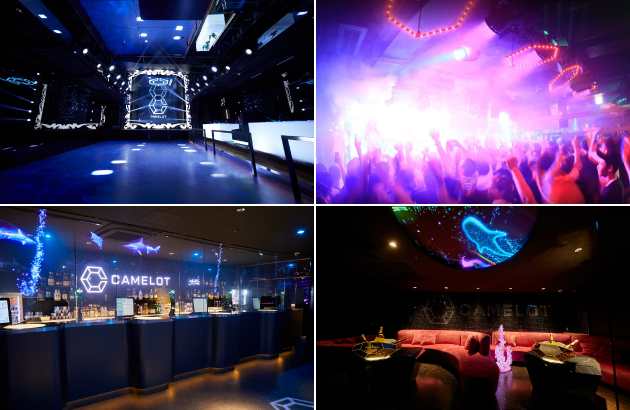 Source- https://tokyoclubguide.net/club-camelot/
The Camelot website has information on special events. They also host different events on Sundays and weekdays. The Camelot website has information on special events. All visitors will be subjected to an ID check by Camelot. At the entrance, a photo ID with age verification is necessary.
You should also dress in a fashionable manner if you don't want to stand out. At the store's discretion, it may be possible to refuse a side entrance. They may, for example, restrict entrance to men wearing sandals or tank tops.
4. 1 Oak Tokyo
The 1OAK brand has made a strong start in Asia, with the public debut of its most ambitious nightclub to date in Tokyo. 1OAK, which is based in New York, is known for hosting the world's top superstars and hip-hop performers. 1OAK has landed on Japan's shores to open its doors in Tokyo, with venues in New York, Los Angeles, and Las Vegas.
Source-https://tokyo-nightclub.info/2018/01/26/roppongi-1oaktokyo/
The club makes its presence known immediately with a big 1OAK logo on the side of the building across from the Roppongi Tsutaya. It is located in the old ColoR. Nightclub across from the Roppongi Tsutaya. Guests are greeted with the exceptional interior design that leads into the main level after a typically long line at the entry.
A karaoke area, two private rooms, and a large dance floor flanked on both sides by two rows of roomy booths make up the Tokyo club. Additional seating is available on the second floor, which is smaller. Many of the walls are covered in original paintings, and VIP tables surround a checkered dance floor with a karaoke area.
The elite international atmosphere, top-shelf cocktails, and a very "cool" clientele are what really set 1 OAK Tokyo apart. The only drawback is that you can expect to wait, especially on weekends or when popular guest musicians perform. Roppongi Station is a 7-minute walk from 1 Oak Tokyo.
5.Kitsune Kyoto
Kitsune is one of the newest nightclubs in Kyoto, located in Ponto Cho, the city's nightlife district. It's ideal for people searching for a good time without having to spend too much money. This club is home to some of the top DJs in town, and the music is, as expected, infectious. The club, which is spread out across two levels, has two large dance floors, allowing more people to party the night away.
All seven days of the week, foot-tapping open format melodies are played, and state-of-the-art lighting and sound equipment help to enhance your experience. A VIP sitting area with smoking and non-smoking sections is available.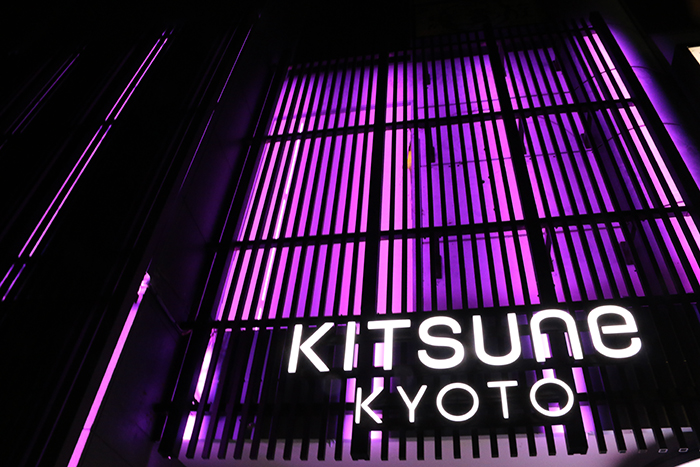 Source-https://www.lmaga.jp/news/2015/10/2004/
Visitors must be at least 20 years old, and anyone wearing athletics or beachwear will be sent away. Those with noticeable tattoos will be sent away as well. On weekends and at special events, the cover charge is normally 1000 Yen for ladies and 2000 Yen for men.
6.ID-Café Nagoya
ID-Cafe is Nagoya's largest club, with six floors and six different nightclub themes and atmospheres. The in-house DJs will spin something for you, whether you prefer old school or new, fast or slow. ID-Cafe is always delighted to welcome you into their international atmosphere with reasonably priced drinks at a cash bar with a nice selection of cocktails.
Source-https://japan-nightclub.com/en/tokai/id.html
ID Café, Nagoya's most popular and largest nightclub, has an astonishing six separate dancefloors, each with its own set of dance tracks and themes. ID plays many types of music, including hard house and techno, ambient sounds, and live bands, and it's a fantastic spot to socialize with foreign and Japanese visitors.
It features a superb sound system and an inviting ambiance with a wide range of beverage options. There is generally a cost to enter, but you will be given drink vouchers in exchange.
7.Club Sango Nagoya
The bars and clubs in Nagoya can reveal a lot about the city's nightlife. Nagoya has its own culture and several unique night locations when compared to other Japanese cities. Going out at night in Nagoya is more convenient than in other large cities such as Tokyo or Osaka, where you must consult a map and work hard to locate clubs, bars, and other venues that are dispersed around the city. Everything in Nagoya is concentrated in one or two regions. Club Sango is one of Nagoya's most popular nightclubs.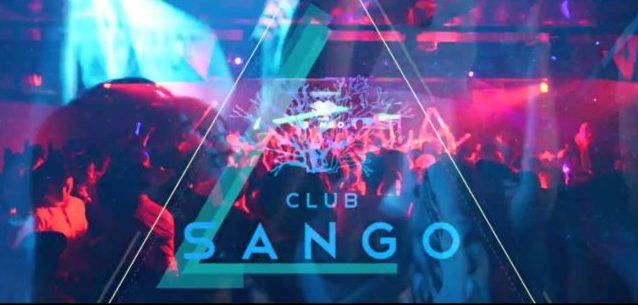 Source- https://sakurai435.com/nagoya/club-sango/
They are notorious for their Friday night show. The drinks, music and the entire atmosphere come together to make you forget about leaving for the night. It's also one of the best clubs to go celebrate in a group. They are super friendly and welcoming to foreigners.
8.OWL Osaka
OWL is one of Osaka's most popular nightclubs, hosting some of the city's best weekday events. Despite this, foreign visitors to OWL are few. The gathering is a healthy mix of well-dressed young Japanese partygoers, stunning ladies, and amazing VIP table possibilities. From 7 p.m. to 5 a.m., the doors open early. OWL is a Japanese-only nightclub, therefore you won't see many foreigners here. The cover charge is 500 yen ($33), which includes one drink ticket. Until 4 a.m., everything was packed and busy!
Source- https://osakanightclubguide.com/2019/08/01/owl-osaka-the-citys-most-popular-nightclub/
When you want to have a good time in the Kita neighborhood, go to OWL OSAKA. Many visitors arrive from Kobe and Kyoto because of its proximity to JR Osaka Station. The dance floor is on the first floor, and several world-class DJs perform there. The VIP & Ladies level is located on the second story, where you may enjoy a refined night in a beautiful setting. Because the notion is a "quality environment for grownups," it's critical to think about security and safety.
Admission is absolutely restricted for anyone under the age of 20, and excessively light casual wear such as jerseys and sweatshirts is not permitted. Also, don't expose any tattoos too much. On Fridays, Saturdays, and the day before holidays, there may be big queues, but that means you may have an even more exciting night! The DJs generally play pop and EDM for the last three years, yet the party atmosphere is impossible to ignore.
9.G2 Osaka
G2 Osaka is a nightclub in Osaka's "Minami" South Osaka neighborhood, which is a 1-minute walk from Nagahoribashi Station. Yes, you read it correctly — G2 is one of the few late and all-night clubs in Osaka that is ideal for late-night clubbing. Every day, the doors are open until 7 a.m., giving you plenty of time to party.
It's not just open until the wee hours of the morning, but it also boasts a cool location with a terrific nightlife vibe. Coming here, you'll notice that it's designed specifically for a long night out. It's called an "All Night Out Club" for a reason!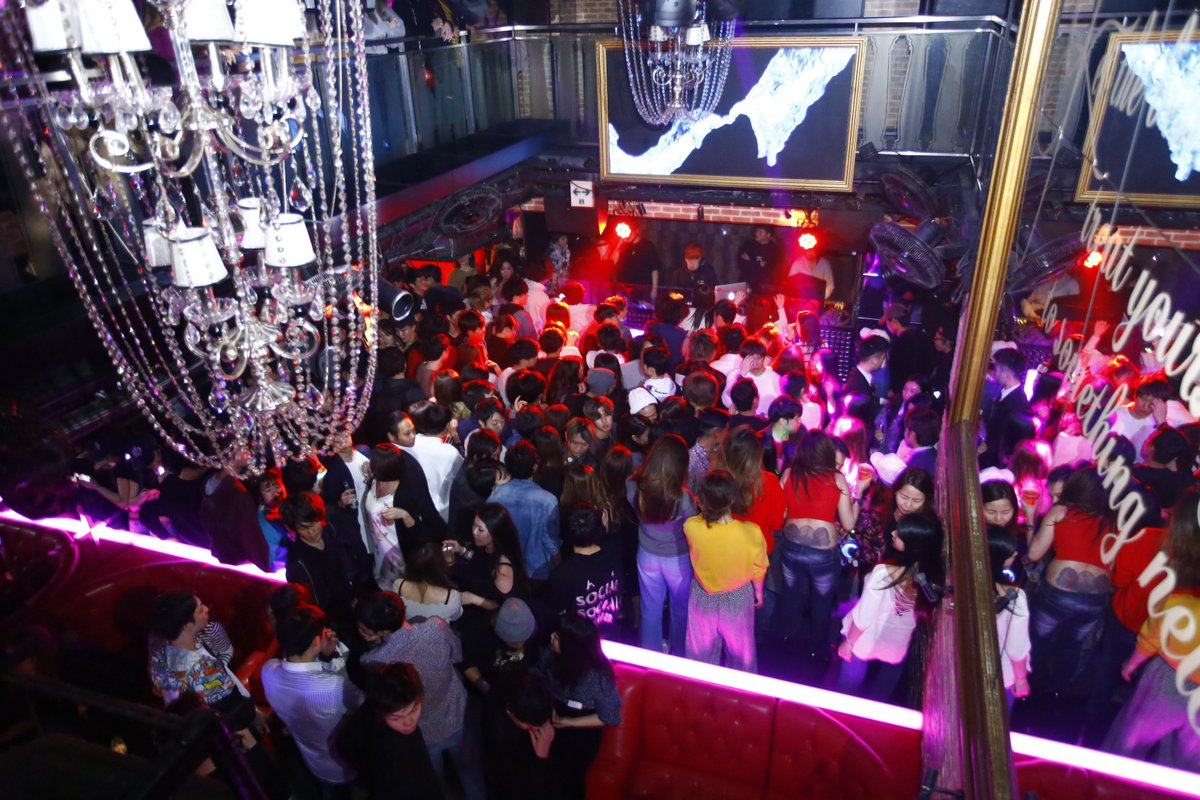 Source- https://twitter.com/g2osaka/status/1009481175151198208?lang=hr
G2, located just 1 minute from Osaka Nagahoribashi station, was the first nightclub in Japan to stay open until 7 a.m. every morning, and it offers amazing VIP table bargains for a truly memorable night.
G2 will not let you down, whether it's your first or last visit on a night of clubbing. Visit the G2 nightclub to get a taste of the city's huge-scale nightlife. The arena is well-designed, with psychedelic lighting and sound systems, adding to the high level of adrenaline. Typically, guests take to the dance floor and sway to the beats. Delicious drinks are available at the bar, where the bartender creates unique cocktails, beers, and other beverages.
10.Ageha Tokyo
Ageha is Tokyo's largest nightclub, and British dance music publication DJ MAG has named it one of the world's "Top 100 Clubs." With three dance floors playing a range of music, a pool area, and plenty of bars and chill-out spaces, it's styled as a "Wonderland of the Night for Adults." It has played host to some of the world's most famous DJs, including Fatboy Slim and David Guetta.
Source-https://tokyocheapo.com/events/ageha-countdown-2019/
Ageha is one of the best places to go for a big night out in Tokyo, with multiple dance floors, a roster of the biggest names in electronic music, waterfront views, and even a pool on the balcony. The club is located in Shin-Kiba, which is a little outside of the city because of its size, however, there are free shuttle buses running all night to and from Shibuya. The last thing on your mind once you arrive will be to go.
Ageha's only drawback is its position in Shin-Kiba, a reclaimed land industrial neighborhood in Tokyo's east. However, the club provides a free shuttle service from Shibuya every half hour (departing from the bottom of Roppongi-Dori Avenue) or it is a 5-minute walk from Shin-Kiba Station.