Tokyo, like other major international cities such as New York City and London, is a 24-hour city. Adventure doesn't end when the sun goes down, and some might argue that Tokyo comes to life at night. You can take a stroll through Shinjuku, Shibuya, Ginza, and Akihabara while admiring some of the world's most beautiful architectural designs.
Tokyo has an early sunset year-round due to its geographical location. In fact, the sunsets as early as 4 p.m. in the winter and as late as 7 p.m. in the summer. As a result, Tokyo was designed for nightlife, and it's only natural that you end up enjoying Tokyo night better than the day.
In this article, we present all necessary information on Complete guide to Tokyo's nightlife features, including a complete list of the greatest destinations. Here you will discover all of the tools and information you need to plan your Tokyo by night holiday as thoroughly as possible and to make your trip memorable.
Nightlife in Tokyo: Top Regions
It's safe to say that central Tokyo waits till nightfall to come alive. The following districts have a high concentration of nightlife activities, with a profusion of bars, clubs, and performance venues. If you want to enjoy the greatest of Tokyo nightlife, you should go to Shibuya, Shinjuku, Roppongi, Ginza, Shimokitazawa, and Ebisu.
These districts are what make Tokyo by night something memorable to a lot of tourists. Here are the best districts for a "time out Tokyo."
Roppongi
Roppongi is without a doubt one of the most popular Tokyo nightlife districts, with its abundance of bars, clubs, and all-night revelers. It has been popular with non-Japanese since the postwar era, when it served as a hangout for Allied forces, and continues to attract an outsized share of ex-pats, international visitors, and Japanese salarymen, as seen by the area's higher than usual entry and drink prices.
Source- https://mywowo.net/en/japan/tokyo/roppongi/introduction
Roppongi is a true mixture, having everything from sophisticated restaurants, jazz venues, and western-style clubs to a plethora of dive bars and sleazy enterprises. Some of the establishments are a little run-down, but the area is often full on weekends and a good choice for a big night out. Although Roppongi is typically safe, be advised that it may get quite loud and congested at night, as well as draw a significant number of touts. It is truly one of the best districts for a typical Japan night.
Shinjuku
Another city-within-a-city that never sleeps is Shinjuku. Boredom is not an option in this bustling section of Tokyo, which is only a few steps away from Shibuya. The nightlife of Tokyo is diverse, ranging from raucous izakayas and beer pubs to red-light entertainment and the notorious (and now-defunct) Robot Restaurant, as well as Tokyo's modest but vibrant LGBT area (2-chome, Ni-Chome).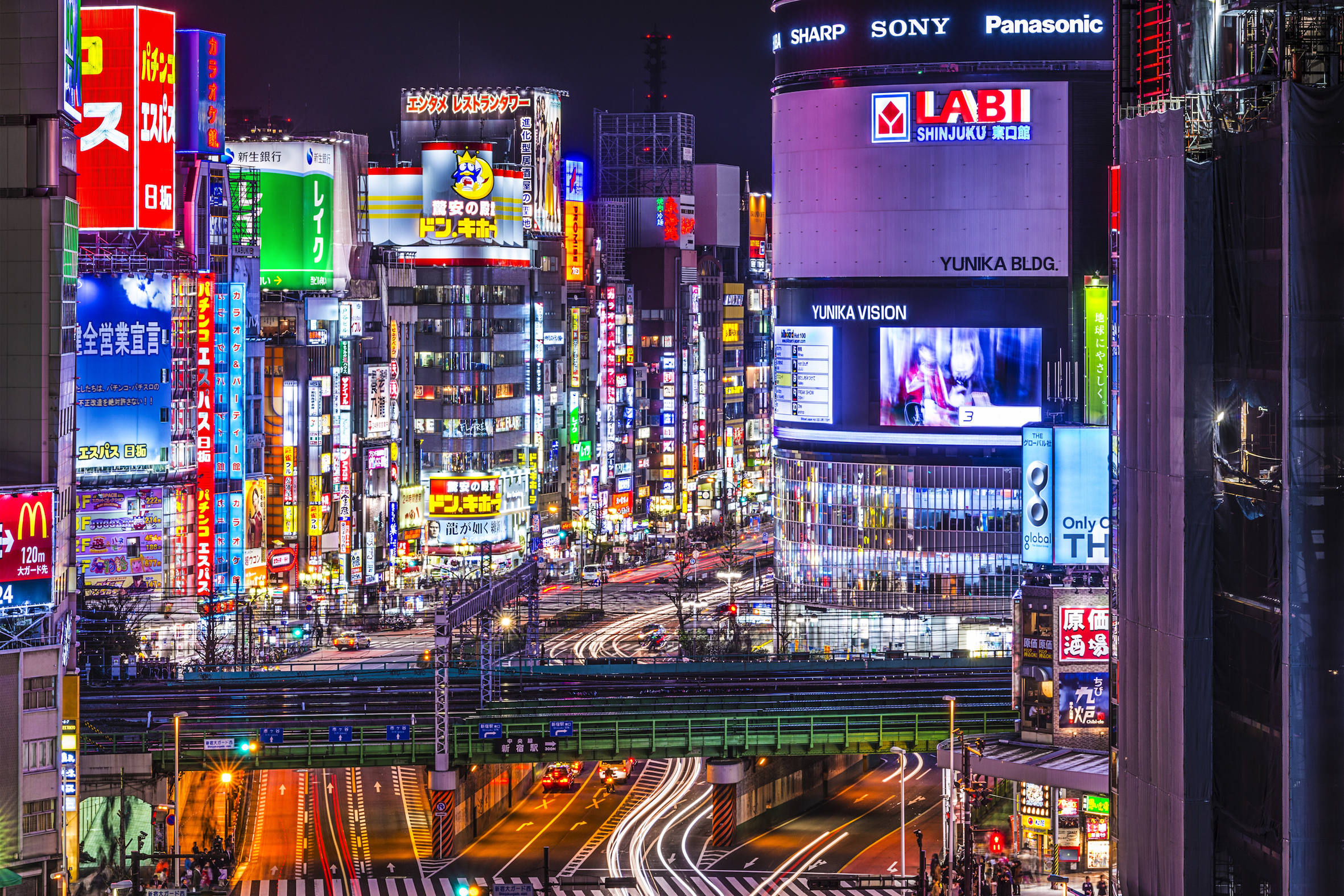 Source- https://www.timeout.com/tokyo/things-to-do/one-day-in-shinjuku
Shinjuku's Kabukicho sector is Tokyo's most well-known red-light district. Despite the city's shady reputation, it can be an intriguing and gratifying district to explore, with fantastic little restaurants and bars, and also local concert venues, and more.
While it is no longer as secret or obscure as it once was, the Golden Gai district of Shinjuku is nonetheless a vibrant and frequently lovely portion of the city to explore. This traditional drinking zone is a small maze of narrow lanes teeming with dozens of smaller bars, many of which welcome non-regulars despite often-limited seating.
Shibuya
Shibuya is one of Tokyo's most densely packed and brightly illuminated core areas, so it's no surprise that it stays open late, with a plethora of cafes, boutiques, watering holes, arcades, clubs, and karaoke bars catering to night owls until the wee hours of the morning.
This is the place to be if you're going to miss the last train (most subways and trains only run until around midnight). Shibuya is particularly popular among Tokyo's youth, yet it is also easily accessible to non-Japanese residents and visitors. Shibuya is one of the city's dance music hotspots, with dozens of clubs hosting prominent local and international DJs. It is undoubtedly one of the best Tokyo nightlife districts.
For the perfect Tokyo night, there are also other smaller enterprises worth visiting, such as Nonbei Yokocho, an old-fashioned enclave of tightly-packed side alleyways filled with attractive small taverns and unique restaurants.
Ginza
Ginza is an affluent business zone and high-fashion shopping with best malls in Tokyo attraction by day, with one of the world's most concentrated concentrations of premium brands. It is also a vibrant district for a "Tokyo by night" time.
With scores of luxurious fine-dining restaurants (including many of Tokyo's top sushi shops), stylish bars, and opulent nightclubs, it morphs into one of Tokyo's nightlife premium entertainment areas.
Many of the best pubs and restaurants in Ginza are hidden away on the upper floors of unassuming buildings. You may expect to be greeted with expensive fees and fairly exclusive admittance policies at numerous establishments.
Genius is the typical Ginza luxury nightlife experience, bringing together some of Tokyo's best-dressed and wealthiest. If you're looking for a more laid-back vibe, Ginza has a number of well-known cocktail bars, such as Star Bar, as well as a number of hip artsy bars (try Suki Bar or 300 Bar) for something a bit less pricey.
Shimokitazawa
Despite being only a short distance from Shibuya and offering plenty of vintage shops, eccentric cafes, and independent entertainment options, Shimokitazawa (Shimokita) is a bohemian district less frequented by casual travelers. It makes your Japan night unforgettable.
Source – https://www.christineabroad.com/shimokitazawa/
Shimokitazawa is a hotspot for Tokyo's hipster and alternative audiences, with a plethora of vibrant (and fairly priced) pubs and izakayas, many of which are tucked away in nooks and crannies that require a little of exploring.
Shimokita is also home to scores of fantastic small venues, making it one of Tokyo's independent music hotspots. It's a terrific place to go if you want to have a cheap Tokyo night out while being surrounded by hip young Tokyoites.
Ebisu
Ebisu (pronounced e-bis) is a hip, vibrant neighborhood with plenty of amazing pubs and eateries. While it isn't known for its typical Tokyo nightlife parties (though it does have a few late-night pubs), it is one of Tokyo's greatest spots for a lively evening of dining and drinking.
Source- https://tokyocheapo.com/locations/central-tokyo/ebisu/
Ebisu is also one of the best venues in Tokyo to enjoy the izakaya experience, catering primarily to hip Tokyoites in their 30s and early 40s (though clearly not limited to this demographic). Spending a few hours in an izakaya (Japanese-style gastropub) over food and drink is a terrific way to start your night out and socialize with locals in a laid-back atmosphere.
Ebisu has a superb assortment of elegant watering spots, including numerous old-school pubs and trendy tachinomiya, in addition to its innumerable bars and izakayas. Take a look at the rowdy Ebisu Yokocho for a crash education in old-school Japanese nightlife.
Have you ever went to rainbow bridge or aqua mall you can get all the information here on things to do in Odaiba Tokyo.
Since our overview of Tokyo's greatest nightlife districts has given you a better sense of the city, let's check out the bars and clubs. Below, we look at some of Tokyo's top nightlife locations, including craft beer bars, mixology specialists, tiny bars, mega-clubs, and more!
Another 8
With clean lines, light wood furniture, and eight beer taps set into a textured mud surface, the Tokyo branch of craft beer bar Before9 in Kyoto is just as cool. Another8, a quiet place to stop in for an early evening drink, is located on a side street in the low-key Meguro district. It's mellow and trendy (like the crowd) and a relaxed spot to stop in for an early evening drink (Japanese beer is the name of the game here). At the front, there is a standing space, a few tables, and seats built into the walls.
Source- https://tabelog.com/tokyo/A1316/A131601/13207988/dtlrvwlst/
Ishinohana
Ishinohana, Shibuya's equivalent to Ginza's high-end cocktail bars, specializes in seasonal drinks. Owner Shinobu Ishigaki uses an array of fresh fruit and vegetables to create his unusual drinks, which are served in a basement location within a minute's walk from Shibuya Station. A gin and tonic are enlivened with kumquat, while a Margherita is injected with house-made cassis confiture.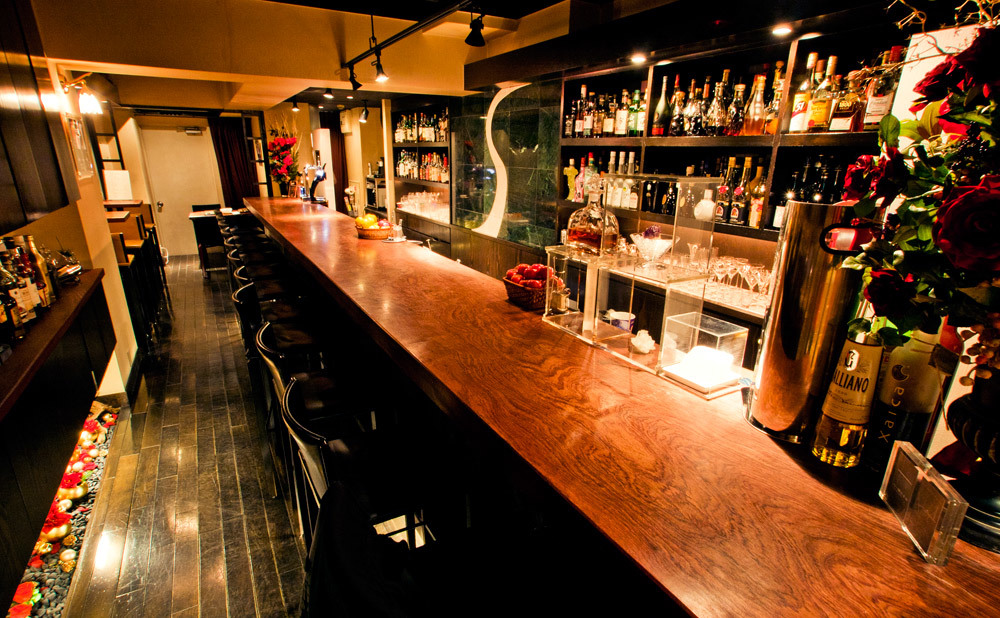 Source- https://www.timeout.com/tokyo/bars-and-pubs/ishinohana
Craft Beer Bars
Craft beer in Japan is not yet well-known on a global scale (though many craft beer lovers are familiar with Hitachino Nest Beer).
Despite its lack of international recognition, Japan's craft beer culture is incredibly powerful and diverse, with brewers like Hitachino, Coedo, Baird, and Minoh (among countless others) all producing unique and tasty brews.
Craft beer bars and pubs have sprung up all across Tokyo and the rest of Japan to keep up. Craft Beer Market is one of the best, with nice and helpful personnel, a large selection of Japanese craft beer, and reasonably priced prices (craft beer in Japan is usually quite pricey). Craft Beer Market has sites all throughout the town.
Source- https://beerbarsjapan.com/venues/4816.html
Yona Yona Beer Works serves Yo-Ho Brewing Company beers alongside beer-friendly food, and DevilCraft gives you a superb assortment of craft beer and Chicago-style pizza in an American-style setting. Yanaka Beer Hall, a quaint establishment in the adorably old-fashioned Yanesen district, is another entertaining alternative.
Bar Benfiddich
Great bartenders are akin to modern-day alchemists, and Hiroyasu Kayama of Bar Benfiddich is known for making spirits, liqueurs, and cocktails from scratch using herbs, spices, roots, fruits, and plants picked from his family farm. As a result, there's no menu: just tell Kayama your desired base (whiskey, gin, absinthe…) and taste preferences, and he'll make your drink on the spot, often using a pestle and mortar to crush up the botanicals as much as a traditional shaker.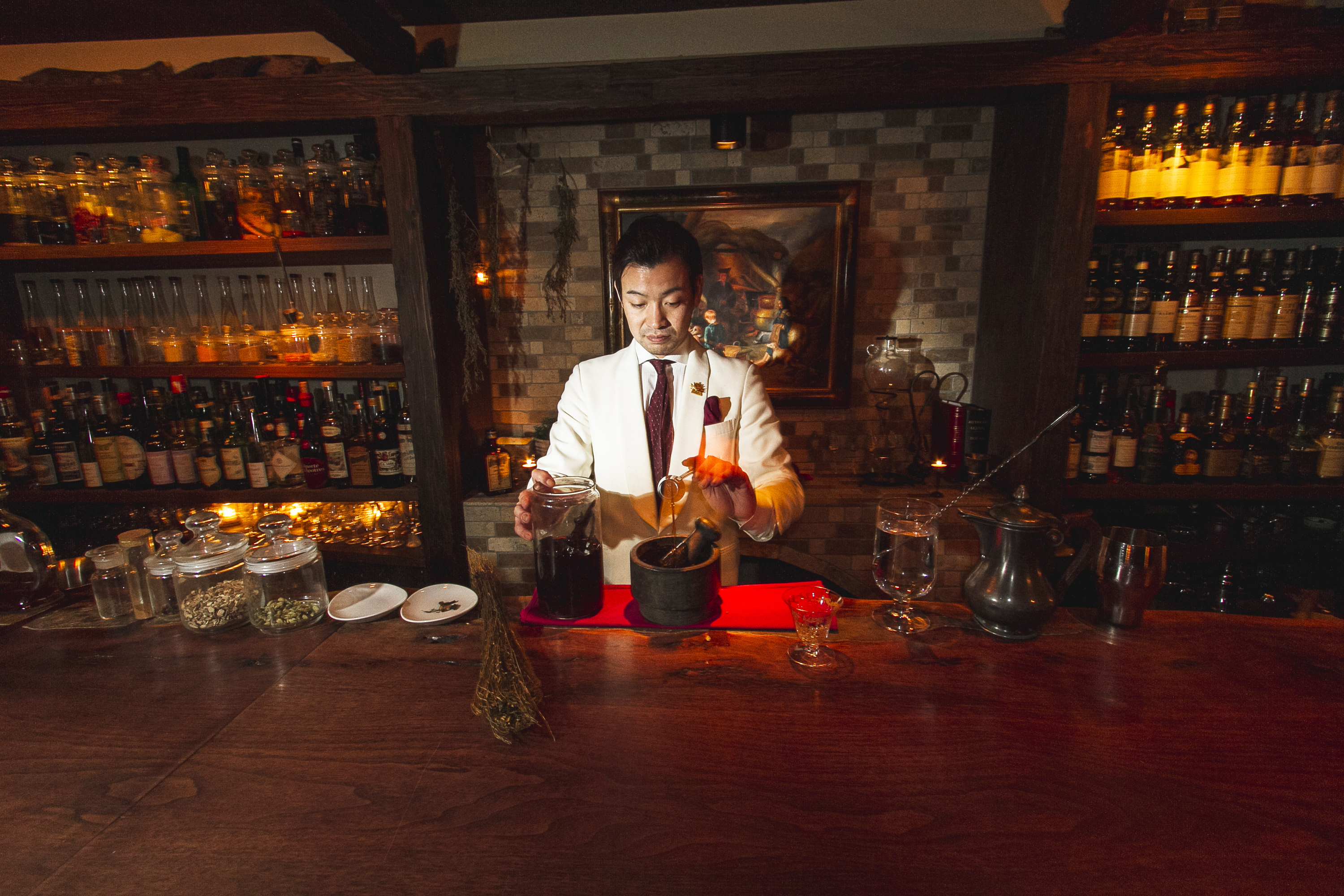 Source- https://www.timeout.com/tokyo/bars-and-pubs/bar-benfiddich
Bar Trench
The sepia-toned atmosphere of Bar Trench harkens back to the golden days of cocktail culture, with its wood-and-glass façade, exposed brick wall, and extensive library of libation literature. Grab a stool and put your trust in Trench's suave and formidably mustachioed Japanese-Brazilian co-owner and head bartender, Rogerigo Igarashi Vaz, who makes a terrific Black Manhattan with Amaro instead of Vermouth.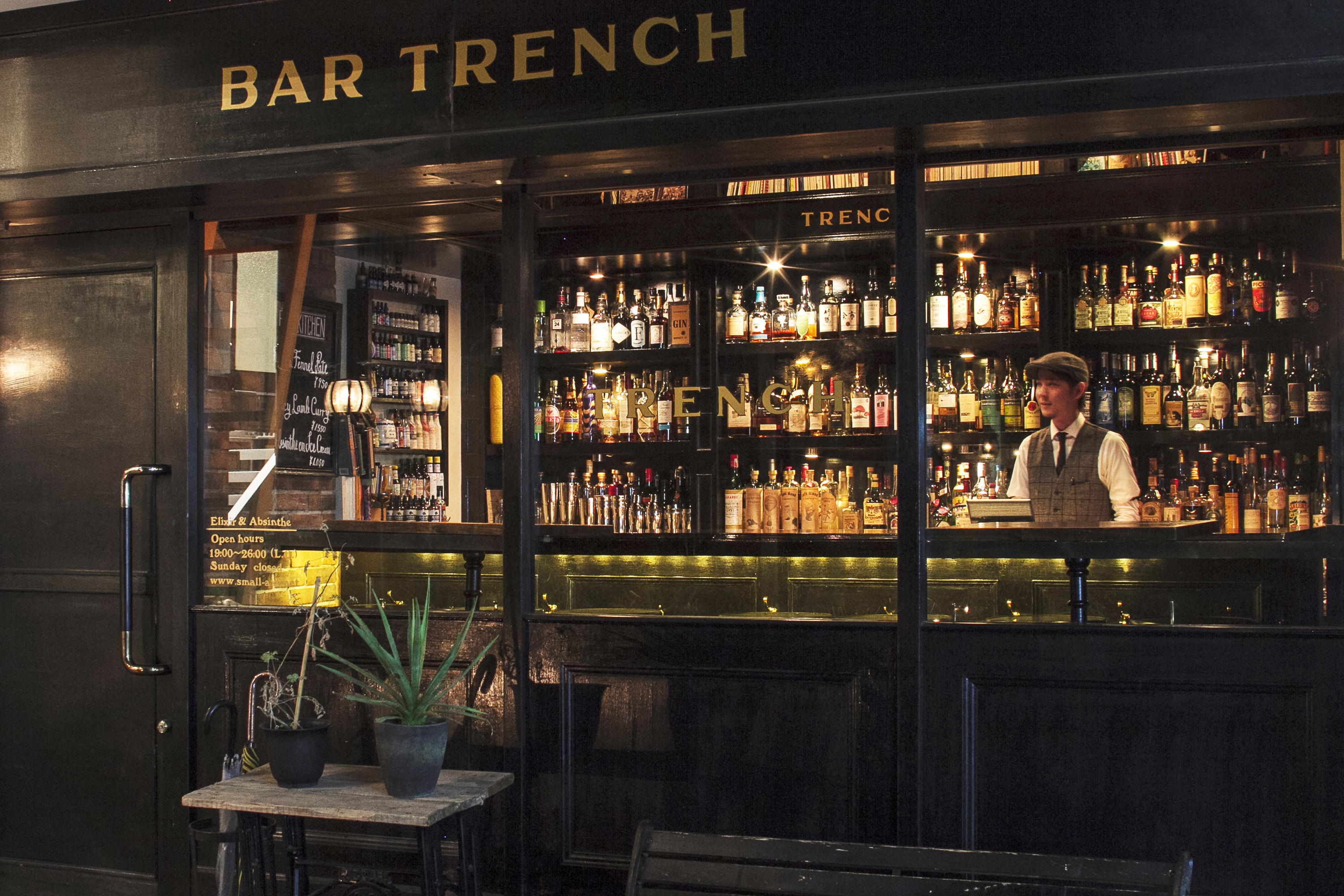 Source- https://www.timeout.com/tokyo/bars-and-pubs/bar-trench
Tokyo Cocktail Bars
Aside from its thousands of vibrant pubs and izakayas, Tokyo is home to some of the world's most known cocktail bars, as well as numerous iconic mixologists. Tokyo nightlife offers some of the best cocktail bars in the whole of Japan.
Bar High Five, located in the affluent Ginza district, creates high-quality cocktails based on your preferences. Tender Bar, also in Ginza, is home to another of Japan's most famous bartenders, Kazuo Uyeda, who is credited with inventing the "Hard Shake." If you're in the area, you should also pay a visit to the well-known Star Bar.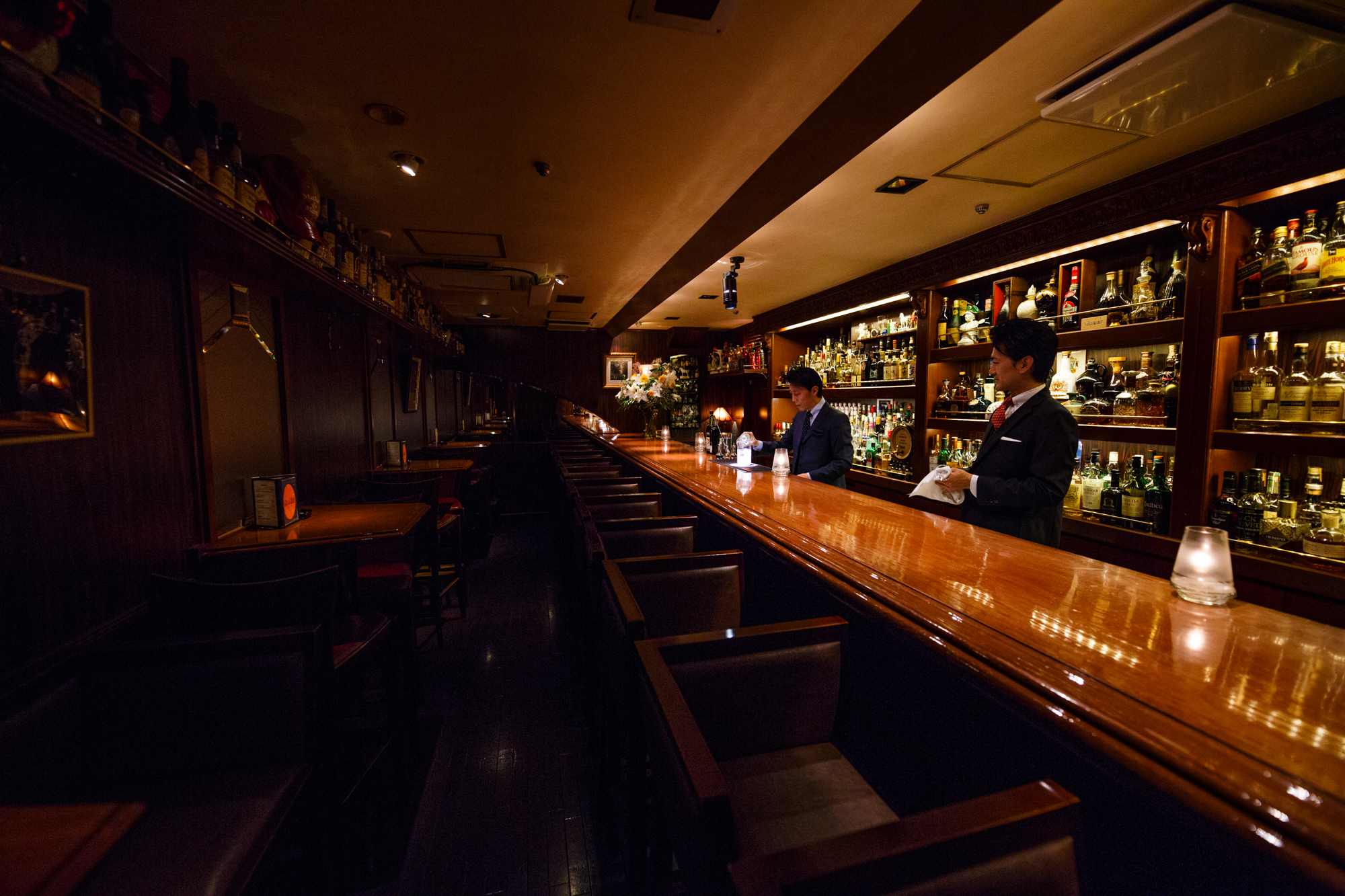 Source- https://www.timeout.com/tokyo/bars-and-pubs/best-cocktail-bars-in-tokyo
In Ebisu, Bar Trench and Tram are two more youthful yet eminently sophisticated mixology bars, with a wide range of specialty cocktails and excellent staff and service.
Gen Yamamoto, a minimalistic 8-seat bar in Azabu Juban, near Roppongi, offers one of the world's most unique cocktail experiences. Gen has a seasonal drink menu that combines rare spirits with some of the freshest delicacies from across the country.
What More to Do at Night in Tokyo?
If you're not looking to hit the club or grab a drink in any of the bars and clubs listed above, there is a lot more excitement the Tokyo nightlife has to offer.
Karaoke in Tokyo
Karaoke is another Japanese cliché that you should try while enjoying your Tokyo night. Karaoke clubs, where you sing in front of strangers, are no longer popular among the Japanese (although they still exist). Private rooms within large karaoke complexes are even more common. Signs for these can be found throughout Tokyo, but especially in the nightlife districts of Shinjuku, Shibuya, and Roppongi. It will very certainly be written in Japanese, but the company names will almost certainly be in English – check for Joysound, Big Echo, or Cote d'Azur.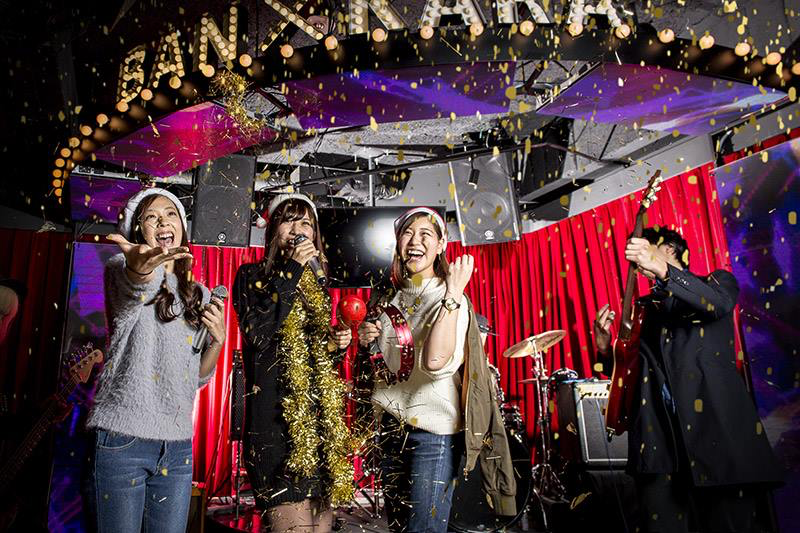 Source-https://www.timeout.com/tokyo/things-to-do/ban-x-kara-zone-gz
Museums and Theme Parks
Museums in Tokyo often close between 17:00 and 18:00, making them unsuitable for nighttime visits. However, some museums and aquariums, such as the Mori Museum, Maxell Aqua Park Shinagawa, Sumida Aquarium, and Sunshine Aquarium, close later. For a "time out Tokyo," you won't want to miss any of these venues.
On most nights, Disneyland and DisneySea remain open until 22:00. However, they are only open for shorter hours on weekdays during winter. On most evenings, the theme parks offer night passports with reduced admission rates. To find out about park hours and the validity of night passes, go to the official Tokyo Disney Resort page.
After 17:00, Tokyo Dome City also sells a night pass for its attractions. The attractions are open until 21:00, and a night pass is offered for a discounted price. Another option is Tokyo Joypolis in Odaiba, which is an indoor entertainment park open daily until 22:00. (entry until 21:15).