WHY SHOULD YOU CHOOSE JAPAN TO GET INKED?
Tattooing has a long and distinguished history in Japan. Despite substantial stigma against tattooed individuals, such as restrictions prohibiting tattooed persons from entering hot springs, golf courses, and gyms, it is still one of the greatest places in the world to obtain high-quality tattoos. Although not on the same scale as LA or NY, Japan is gradually embracing the notion that tattoos are trendy.
With superstars like Amuro Namie and Hamasaki Ayumi leading the way, obtaining tattoo art is no longer as forbidden as it once was, thanks to its stygian yakuza connections. Tattooing has a longstanding tradition in Japan, dating back at least 2000 years and even 10,000 years, according to some researchers. The traditional Japanese tattoo is Irezumi (which means "inserting ink"), however various current kinds of western and Asian tattoo art are now popular. Japan boasts several of the greatest tattoo artists in the world, which is not unexpected given the popularity of anime and custom art, particularly manga.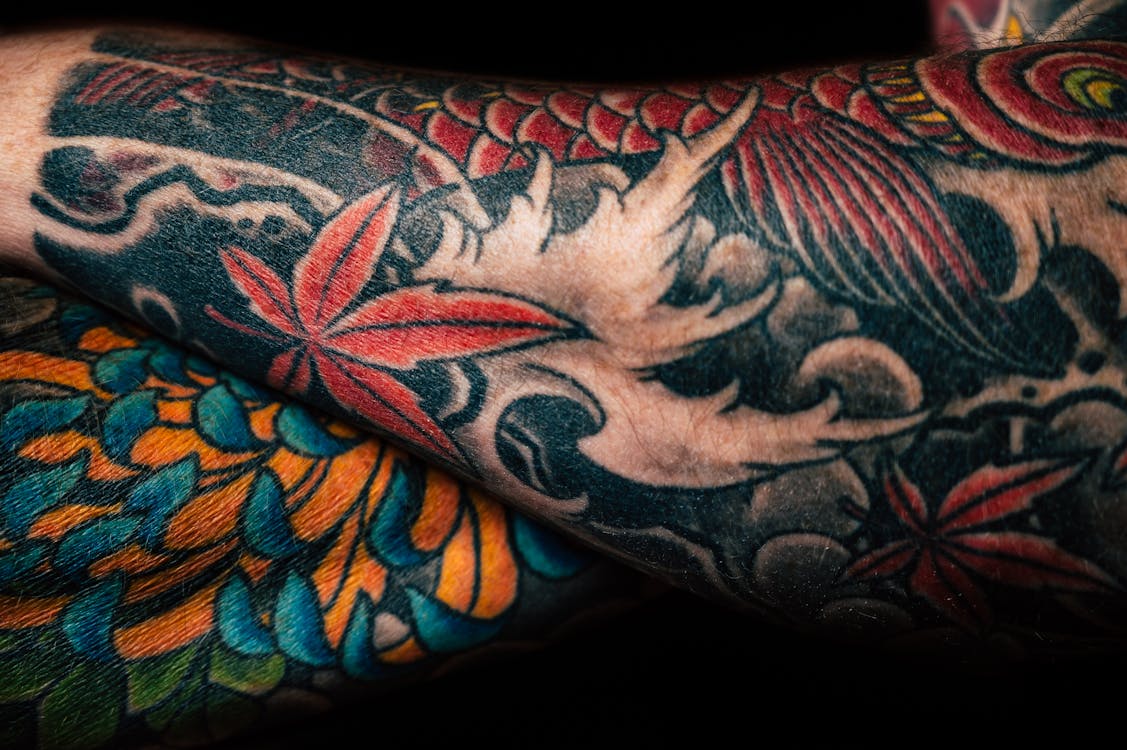 Women are becoming more interested in stylish skin art and have a prominent presence in the tattoo industry, which has previously been dominated by men. Many of the best tattoo artists are women, as are the editors of tattoo publications, and the faux fashion magazine Tattoo Girls has models from agencies photographed by well-known photographers like Hiromix, who, curiously enough, all have fake tattoos.
"I get a lot of girls, girls working in the fashion and beauty sectors, and queer guys," Nattsu of Chopstick Tattoo in Osaka explains, and her portfolios are full of incredibly attractive tattoos.
Furthermore, Horisho of Mindscape Tattoo adds, "My clients are shifting from blue-collar workers and labourers, who were my regular clientele, to a sudden increase in interest from fashion professionals, designers, hairdressers, and many more female clients." There is almost no denying that tattoos are popular in Japan. There are three main tattoo periodicals, and half of the pages are advertisements for tattoo businesses. At least once a month, there are tattoo events. According to my sources, there are around 500 stores in Japan. In Tokyo, several tattoo studios provide a diverse selection of tattoos, including the popular (Wabori) traditional Japanese style tattoos. Body piercings are also available at several tattoo establishments in Tokyo. Tattoos are quite personal, so search through the websites to pick an artist that fits your aesthetic. At least one English speaker with basic communication skills is nearly always present in these studios. Please phone ahead to enquire about English service, Tattoos, Piercings, to book an appointment, or to have a look around the studio.
Where you want to be inked is simply your choice and you have the last say. However, it is your commitment to choose the perfect studio to get tattooed. There are countless reasons to get a tattoo, maybe to honour a loved one, to empower oneself with a phrase or Japanese calligraphy, or just to like art and desire a part of it for yourself.
HISTORY OF TATTOO IN JAPAN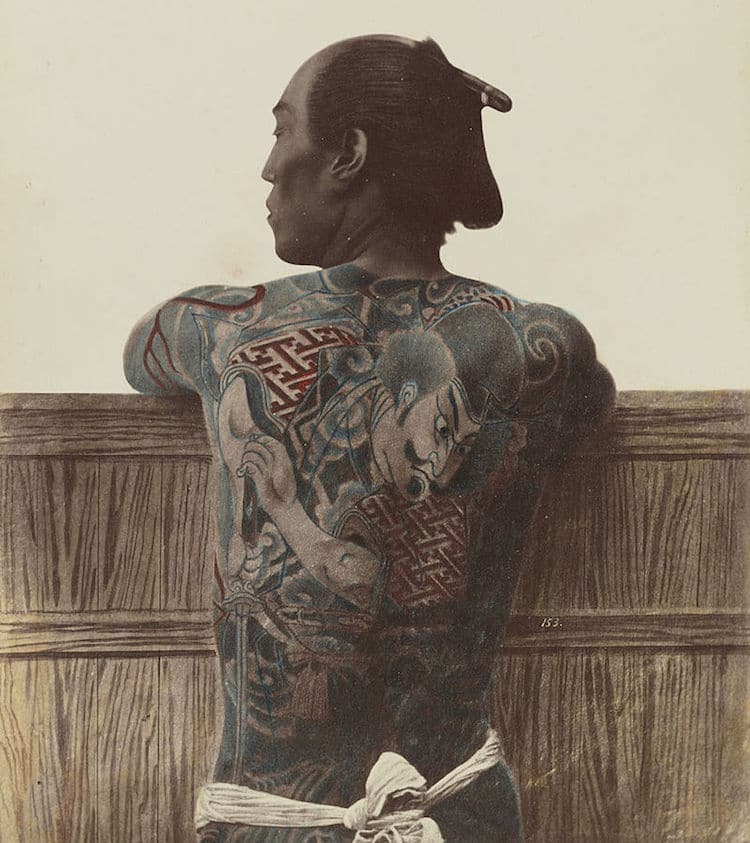 SOURCE-https://tattoo-friendly.jp/tattoos/the-history-of-tattoos-in-japanutm-sourcehandy/
Traditional Japanese tattoos follow a different approach and have a different history than tattoos in other parts of the world. Traditional irezumi is done by hand using a tool that consists of a wooden handle and a metallic needle linked by silk thread; the procedure also necessitates the use of a unique sort of ink called Nara ink, which becomes blue-green when it comes into contact with the skin. Tattoos are supposed to have originated in Japan during the Jomon era (about 10,000 BCE) when they were utilised for both spiritual and ornamental purposes. Later in the Yayoi era (300–300 CE), it was seen that tattoos were largely worn by arriving foreigners, such as the Chinese and the Ainu people of northern Japan; tattoos had gone out of favour. This is considerably more apparent throughout the Kofun period.
It hasn't been a particularly illustrious past. During the Edo era, however, tattoos were a trend on and off; one especially popular tattoo fad was to get part of a tattoo on your hand that only became complete when united with your lover's. The popularity of tattoos didn't truly take off until the publication of Suikoden, a popular Chinese novel. With so many paintings and depictions of roguish warriors decked out with dragons, flowers, tigers, and religious symbols, tattooing became a popular art form. Those same woodblock stamp artisans went on to become the Edo period irezumi artists, after all, they employed the same tools like chisels, gouges, and the famed Nara ink. It's a point of contention as to who had tattoos at the time.
It is stated that anybody from lower-class residents to affluent merchants (who were barred from showing their wealth in public) were tattooed. Firefighters are one of the few organisations known to have tattoos, which they wore as a measure of protection. Tattoos were once again connected with bandits at that time. Tattoos were more popular with the yakuza, a Japanese mafia that emerged under the Tokugawa Shogunate (1603–1868), yakuza tattoos are given as prestige or as identity and were mostly required for members.
Japan's occupying troops authorised the trade in 1948, but the harm had already been done. Tattoos started to be associated with criminality and disgrace. The taboo is still alive and well (unfortunately) today; even as recently as 2012, the mayor of Osaka called on businesses to fire tattooed employees. Even today, if you're tattooed, you could be turned away from a variety of establishments, including hot springs, golf clubs, gyms, public baths, and even certain restaurants.
TATTOO CULTURE IN JAPAN: PROS AND CONS OF HAVING A TATTOO
Getting a tattoo is a major decision, it will be on your body for the rest of your life. And if you're getting anything in Japanese, tattooed on your body, you'll want to double-check it first to avoid any embarrassing and long-lasting misspellings.
Tattoo studios with English-speaking artists are becoming more common. However, that's not always the situation, as non-English speakers have some of the most gorgeous tattoos you'll ever get to see.
Due to the continued hostility against tattooed individuals, you may have to give up your hot spring habits or go to the local public gym. Japan is still one of the greatest countries in the world to obtain high-quality tattoo work, with a rich tradition of skin art. However, keep in mind that most people are still astonished by tattoos, and if you have extensive tattoo work, you will almost certainly need to wear long sleeves in the summer. According to Hata from Koenji's inkrat, they just don't do anything to help with jobs. He half-jokingly remarks, "I envision a generation of elaborately tattooed homeless in the future." "With noticeable tattoos, it's difficult to acquire bank loans or rental contracts." There hasn't been much of a change. Despite the reality that you're unlikely to be able to visit your favourite onsen without being turned away or receiving puzzled looks, keep in mind that tattoos are a premium, costing an average of 15,000 yen per hour. They're also quite tempting.
Use as much information as possible before making a substantial decision. There are certain outstanding tattoo publications, the best of which is Tattoo Burst, as well as countless fashion-oriented books available at any bookshop, particularly the hipper ones like Village Vanguard. Tattooing themes can be drawn from the classic vocabulary of traditional tattooing motifs, such as dragons, carps, phoenixes, foo-dogs, and the like, which each have their own set of connotations that should be considered. Clients in Japan, on the other hand, are frequently inspired by Sanrio characters, kimono designs, and Pokémon. There are plenty of locations to search.
Below are three of Tokyo's greatest tattoo shops that offer high-quality work, are simple to find, and are welcoming to women.
IPO Tattoo Loyal
SOURCE-https://www.tokyoweekender.com/2019/10/ipo-tattoo-loyal-english-speaking-tokyo-tattoo-studio-built-on-passion-gratitude-and-fate/
IPO has been a tattoo artist for 5 years and just launched his shop in Shibuya in March 2018. He was a survivor of the 2011 Tohoku Earthquake. Neo Japanese, tebori (traditional hand-poked tattoos), and Oriental tattoos are his expertise. Stefan Fischer, the proprietor of Bavarian Custom Irons, a high-quality tattooing equipment manufacturer from Germany, is his biological brother. People who have gotten tattoos by IPO, including the cover-ups, described his works to be flawless. To create his tattoos, IPO employs cutting-edge technology, i.e, every detail of the pattern is meticulously sketched out and painted on pictures of the target spot before being readily modified with a few swipes on his Illustrator/Photoshop-enabled iPad.
Up till now, all of his tattoos had been done the old school style, so seeing this aspect of the tattoo process was an interesting experience for anyone. Furthermore, because IPO is a native English speaker, appointments can be conducted in either English or Japanese. This studio only has one artist, IPO, but if you want a tattoo done in Tokyo utilising traditional Japanese inks and materials in a contemporary atmosphere, this is the place to go. While there are no female tattoo artists on staff, there are two female apprentices who can help if you need one. This studio is also kid-friendly, so if you need to bring your child, just let iPo know ahead of time and he'll do his best to assist you.
Location: 14-3 Maruyamacho, Shibuya, Tokyo, Room 201
Hours of operation are determined by discussions. IPO may be contacted directly on Instagram.
www.bavariancustomirons.jp is the company's website.
The average cost is $10,000 per hour. 80,000 for 8 hours in US letter size 8.5 x 11 inch (normal detail design). The cost of a tattoo session starts at 20,000 yen. Payment can be made in cash or by PayPal.
Sunsqlit Tattoo has two campuses in Tokyo, one in Ueno and the other in Shibuya, directly down the alley from Tower Records, you may look for the 7-Eleven in the same building. Female artists Ako in Shibuya and Takane in Ueno are among the five artists in resident at both sites. They've also been featured in Tattoo Girls, a well-known Japanese tattoo publication for ladies. Here you will find all forms of design, including highly bespoke work. Considering the absence of an English website, the entire procedure is simple to follow, as Sunsqlit prides itself on being the best tattoo studio for first-timers. Their mantra is "creating a tattoo that you will adore for the rest of your life without compromise," and they deliver on that commitment. They felt it necessary to meticulously organise and put the tattoos, even though you might just have simple designs in mind, and they always make sure that you are absolutely satisfied with them before any ink is spilled. All the customers with procedures done there have never had a negative experience. Sunsqlit accepts walk-ins, but if you're looking for a bespoke or bigger item, it's advisable to make reservations. Within a week, they should be able to schedule you for a session.
Location: Sunsqlit Shibuya is located in Daines Ichibankan 6F, 1-11-5 Jinnan, Shibuya, Tokyo, Japan. Sunsqlit Ueno: Onoda Bldg 4F, 6-8-19 Ueno, Taito-ku, Tokyo Sunsqlit Ueno: Onoda Bldg 4F, 6-8-19 Ueno, Taito-ku, Tokyo Sunsqlit Ueno
Working hours: Sunsqlit Shibuya is open from 12 p.m. to 9 p.m. on weekdays and closed on Thursdays. Sunsqlit Ueno is open from 11 a.m. to 9 p.m. Thursdays are closed.
Small designs start at $5,000, while huge designs (A5 size) start at $45,000.
Stroker Tattoo has two sites, one in Yokohama and the other in Machida, and was founded in 2003. This studio now has five artists available, one of them is Chihiro, a female artist. Their work ranges from traditional Japanese art to black and white portraiture, typography, and conventional American styles. The studio's cosy, Western studio charm will pull you in, as will the general quality of all of their workers. Every detail of the tattoo procedure is meticulously planned out ahead of time, and customers are consulted on every element of the design. They spent considerable time out of all the tattoos you might have had in Japan, designing layouts with minor adjustments in order to properly carve out what you want. They also don't hesitate giving breaks from time to time. For larger pieces, they don't consider sending you in intervals throughout the same appointment so you can stand up and stretch before continuing with your tattoo.
Their platform is also available in English, making it an attractive choice for international travellers to Japan. Simply fill out an online application with the estimated size, location, description/photo of your intended tattoo and its colour scheme, as well as when you are ready to do it, and they will contact you as soon as possible.
Location: Stroker Tattoo Machida is located on the 3rd floor of the TM5 Building, 1-35-4 Morino, Machida, Tokyo.
Hours of operation: 12 p.m. to 8 p.m. Its open every day.
The cost of a tattoo varies depending on the artist and the size of the tattoo.
Booking tip: If you want to visit a female tattoo artist, you must include this in your tattoo reservation/inquiry.
GET YOUR TATTOOS DONE AT FAMOUS DISTRICTS IN TOKYO
Scratch Addiction is a well-known tattoo parlour in Japan. They are the first street store in Japan, based on Takeshita Dori in Harajuku, and are modelled after the American method of visiting a shop and obtaining a tattoo, as opposed to the underground standard of the past, when tattooing was done in someone's apartment with little promotion. The store is small, and it seems like an overseas tattoo parlour, complete with flash on the walls and a counter with booths in the rear, but the art work is excellent. As a result, they've hosted some of Japan's most illustrious tattoo artists. The artists are well regarded and can tattoo in any style. Yushi, Kou, Yuya, and Kobayashi are the four tattoo artists at the present.
Find more at: http://www.tokyo-tattoo.com/
Asao, a female tattoo artist who works out of a tiny, immaculate workshop in Shibuya, is quite nice and down to earth.
She claims to have worked as a pattern maker in the fashion sector before switching to tattooing after being sacked! She claims that many of her clientele are female artists, and that she attracts them because they don't feel frightened by her.
Although she can work in any genre, she is known for her tribal work, which has bold lines and forms with a delicacy and distinctively Japanese aesthetic. She claims to be aware of her Japanese heritage, and as a result, she employs traditional Japanese themes and takes influence from Japanese art such as wooden dowel engravings.
Aya began tattooing in 1991 because she thought it "looked like fun," and she was one of the industry's few female tattoo artists at the time. She spent two years training at Tokyo Magical Tattoo, which is now closed but was formerly regarded as one of Japan's greatest tattoo shops. She's had her own studio in Shibuya for a decade, and it's always been clean and quirky. She is an "all-rounder," meaning she can do it all, and is one of the top female tattoo artists in Japan, catering to a slew of fashionable Japanese ladies. She also performs brows and other forms of permanent make-up. While it may appear to be excessive, it is executed with incredible delicacy, resulting in a tattoo that appears entirely natural.
Find more at http://www.la-perra-negra.net/
When massive Japanese art is your thing, Horiyasu is one of the greatest in the region. His art is amazing, but keep in mind that he exclusively does Japanese stuff—no anchors or flowers here! He lives in a little flat in the Asakusa neighbourhood. Despite being one of the most welcoming and truly wonderful guys in the Japanese tattoo industry, he demands advance notice and contact through a Japanese translator. He is one of the most highly recognised Japanese masters, and is known across the world for his stunning classical compositions with a modern twist, winning countless honours at conventions around the world. Because traditional Japanese craftsmanship is often prolific, he will only embark on enormous projects. Horiyasu is among the most interesting backstories of any tattoo artist in Japan. He began his career as a sword smith and worked on blades for 16 years until switching careers at the age of 36. He soon ascended to the top, earning the esteem of both traditional tebori artisans and contemporary street store artists.
Find more at http://www.horiyasu.com/index-e.html
Rin-kg is a well-known tattoo parlour in Tokyo's fashionable Daikanyama neighbourhood. The tattoo artists are courteous, the studio is spotless, and the tattoos are amazing. Kohki, Kouichi, and Hase are now their three artists. They all specialise at little, modern designs, and Kohki employs beautiful subtle colours and his work is incredibly tidy.
Find more at http://www.rin-kg.com/
Horizaru is a custom-only, appointment-only boutique. He is a master in Japanese neo-traditional crafts. Many professionals in the tattoo business strongly suggest the tattoos since they are gorgeous and artistic.
Find more at http://www.horizaru.com/
These studios will generally offer images of the studio, tattoo rooms, and a gallery of their work, so it's a nice place to start. There's no better way to figure out who you want to tattoo your skin than to look at their portfolio. Search for thin lines and subtle gradients if you want a delicate tattoo; if you want colour, appear for bold hues that don't look like paint. You should be able to cut down your selection of possible studios and/or artists after some searching.
QUESTIONS YOU MIGHT ASK THE STUDIO WHILE CONSIDERING HAVING A TATTOO
What are the questions you'll have to ask? Here are some basic questions to ask to gauge the studio's quality. (These will only apply to current tattoos, not tebori or irezumi, which are sometimes only known by word of mouth.)
Do you have a system for autoclaving?
Are your needles always new?
Do you provide follow-up services?
Do you have any credentials?
When did you start tattooing?
Obviously, the first four questions should all be answered affirmatively. Nothing less will suffice. The very last question is difficult to answer, but at least five years of learning and experience is a solid starting point, with ten years or more being ideal.
So, how much is this fantastic work of art going to set you back? You'll almost always be charged a cost to cover the entire project if it's less than a postcard:
500-yen coin = 6,000-10,000 yen
10 x 10 cm = 20,000-30,000 yen
Postcard = 30,000-50,000 yen
Based on average ranges gathered from studios in Tokyo.
Anything bigger than that will be paid by the hour, which is normally between 7,000 and 15,000 yen. A full-color tattoo the size of an A4 sheet of paper costs around 80,000 yen and involves three 3-hour sessions spread out over three weeks.
Another factor to consider is the passage of time. If you want something smaller, you should have no trouble finding it. If you're looking for a major piece of art, though, many trips may be necessary—something you should absolutely inquire about before walking in off the street. I recommend contacting a studio (or many studios if you're shopping around) to get a pricing quotation and an estimate of how long it will take.
If it can't be completed in one sitting, find out how many times you'll have to come and how long you'll have to wait between visits.
Suggestions on popular Kanji Tattoos that you can look into:
Love 愛
Peace 平和
Dream 夢
Sun 日
Moon 月
Sky 空
Water 水
Fire 火
Earth 土
Angel 天使
Demon/ Ogre 鬼
Dragon 竜
Princess 姫
Samurai 侍
Japan 日本
TATTOO FRIENDLY PLACES
There are still ways to enjoy Japan if you have a tattoo in a visible place, or somewhere that will become visible if you go to an onsen where everyone is exposed.
Permission should be sought: It appears straightforward, and you could even receive a yes. First, inquire.
You may look out tattoo-friendly places ahead of time at Tattoo Friendly. They are very forward and awesome.  These establishments provide the following services – Tattoo cover-up seals or stickers are readily accessible online, and no one will notice. Bandages are prone to coming off in wet environments (pools, beaches, onsen), and no one likes to see a bandage floating in the water.
Tattoo Terminology and Phrases to Learn Vocabulary
Horishi (彫り師) a tattoo artist.
Kakushibori (隠し彫り)       tattooing near the armpits, the inside of the thighs and other "hidden" body areas.
Kebori (毛彫り) tattooing of fine lines or of hair on tattooed figures.
Sujibori (筋彫り)        outlining, the outline of a tattoo.
Yobori (洋彫り) "Yo" (Western) tattooing. The Japanese-English slang term for tattooing done with the machine.
Hikae         Chest panel tattoo
Nagasode (長袖):        Arm tattoo, to the wrist
Shichibu (七分)  7/10 sleeve tattoo, to the mid forearm
Gobu (五分)       5/10 sleeve tattoo, to above the elbow
Donburi Sōshinbori     full body tattoo without the opening
Munewari (胸割り)    chest tattoo with the opening in the middle
Hanzubon  tattooed shorts; inner thigh filled completely with tattoo work
Useful Phrases:
I'm a foreigner with a tattoo, is it ok to enter?   Tattoo ari no gaikokujin, hairemasu ka?
I'd like to buy a tattoo coverup.   Tattoo no shiru wo kaitai.
I'd like this tattoo.   Kono tattoo onegai.
I'd like a tattoo of…   no tattoo onegai.
How long will it take?  Dore gurai jikan wo kakarimasu ka?
How much will it cost?   Ikura ni narimasu ka?
Do I need to visit more than once?   Ikkai ijo no kuru hitsuyo ga arimasu ka?
These are the following you must consult with your tattoo artist:
Do I really desire something that will last? How large should it be, and where should it go? What am I looking for? And to whom do I go?
We've hand-picked multiple of Tokyo's most respected street shops that are easy to find, friendly, offer high-quality tattoos, and adhere to stringent sterility standards.
Some of these businesses have extremely long wait lists, yet some people get lucky and receive a "walk-in" tattoo. It's advisable to attend, talk to the artists, and see if you like them and feel comfortable having tattooed by them before proceeding.
*** NOTE***
Perhaps you like piercings over tattoos, Extreme on Takeshita-dori in Harajuku is your cup of tea. You may get pierced from head to toe and get unique piercings from recognised international and Japanese businesses if you make a reservation in advance. The Japan Piercing Association has also granted them a licence, indicating that health and safety are top priority. Extreme also has studios in Ueno, Omiya, Yokohama, and Hiroshima, so double-check the address before booking your reservation. The big three female-friendly tattoo shops in Tokyo are likely to suit all of your tattoo demands, whether you want a quick, pretty tiny design or something classic and enormous size.