INTRODUCTION TO JAPANESE STUDY CULTURE
From foreign student exchange programmes to enrolling new international students, Japanese high schools are highly welcoming to international students. This means that a foreign student can obtain a Japanese education through the Japanese school system in the same way that a regular Japanese student can. Foreign children in Japan are not forced to attend compulsory school. Sometimes, the admission customs may differ significantly from those in your native country.
SPORCE-https://savvytokyo.com/10-japanese-high-schools-accept-foreign-students/https://www.tsunagujapan.com/my-japanese-high-school-experience-11-points/
To enter high school in Japan, a student does not necessarily need to take the JLPT (Japanese language proficiency test) or have a good command of the Japanese language. Even though all the Japanese high schools conduct their education in Japanese only, you may be a foreign student with little understanding of Japanese and Japanese culture yet still graduate from one of Japan's elite high schools.
Compulsory education in Japan finishes at the end of grade 9, so students who wish to continue their education must pick an undergraduate school that is suited for them and their specialised subject depending on their career.
Public High schools: In every state, there are several public schools.
In Japan, elementary schools, colleges, high schools, technical colleges, colleges, universities, and colleges are all national, public, or private institutions.
Private high schools provide a better diploma qualification than public high schools. However, several elements distinguish Japanese public high schools. Children at Japanese high schools go to school in groups, enjoy nutritious breakfasts supplied by the school, clean the school themselves (which teaches them responsibility at a young age), and so on. During the summer, most public schools provide a variety of events for their students. In addition, winter events such as a marathon (long-distance competition) get the most out of the pupils. c schools have a great number of volunteers who come to the classroom to interpret in English for children with foreign nationalities. Japan's public schools have classes five days a week, Monday through Friday. Some schools have classes on Saturdays. In middle and high schools, there are six lesson periods per day, typically 50 minutes each.
Math, social studies, Japanese, science, and English are the courses that are normally required to study in three years of high school.
Physical education, music, art, and moral studies are among the other courses offered. At a single stage, all students study the same subjects. Japanese kids attend school for 240 days a year, 60 days more than their Western counterparts. Even though several of the days are spent preparing for yearly festivals and school activities such as Culture Day, Sports Day, and field trips, Japanese students nevertheless spend far more time in class than foreign students.
Private schools: Although the basic study culture is the same, the fee and class nature vary differently, including the uniforms.
MORE INFORMATION ON SCHOOLING FOR INTERNATIONAL STUDENTS
The Tokyo Metropolitan Government operates over one hundred co-instructional, three-year senior excessive faculties, with six of them distinct as faculties for non-Japanese college students dwelling in Tokyo. Except for overseas language classes, all classes are taught in Japanese (with essential language support), giving a real Japanese instructional revel in, which incorporates membership sports, cultural festivals, and different year-spherical sports standards of Japanese excessive faculties. Students who want to find out about Japan, study here, or even stay and find employment right in the country can gain from such faculties. When compared to many of the other expenditures associated with educating their children, public high school tuition is almost little. In public elementary and secondary schools, there are no entrance tests or tuition costs, and textbooks are provided free of charge.
FEE STRUCTURE OF A TYPICAL JAPANESE HIGH SCHOOL:
According to Ministry of Education statistics from 2006, the typical public high school student spent 112,000 yen in annual school fees, which is a significant amount for low-income households. At the same time, the typical student at a public high school paid cram schools or just 176,000 yen each year.
If a student attends a public high school, parents pay an average of 520,000 yen a year in education fees. This is almost half the cost of a private high school education, which costs an average of 1,045,000 yen per year (including 785,000 for tuition and 260,00 for juku). There are other supplementary charges. Lunch, which costs around 40,000 yen per year, and Kikuchi, or "training expenses," for things like field trips, are included.
Additional materials (textbooks are free) cost around 55,000 yen for elementary school and 130,000 yen for high school every year.
There are 10 of Japan's top high schools that welcome overseas students and offer suitable language and cultural support till graduation.
BASIC REQUIREMENTS:
Applicants must have completed nine years of schooling in Japan or overseas, be registered as a foreign citizen living with a parent in Tokyo at the time of application, and begin school within three years of their enrolment in Japan. The entry standards for international students at private institutions are usually similar.
Accreditation is a key consideration while choosing the top high schools in Japan. We value accredited schools above non-accredited schools. In this option, the type of certification is also important.
Programs: The number of programmes offered by a school is critical. Some high schools just offer general education, while others offer cram programmes and Saturday sessions. Public high schools are, of course, significantly less expensive than private high schools. Tuition help is given to low-income households.
Because all but one of the six designated schools' websites have little or no English, it's a good idea to contact the schools directly or the Tokyo Metropolitan Education Consultation Centre for detailed info about schools and their admission procedures and requirements if you're considering this option for your children. The centre may be reached at 03-3360-4175 and offers English consultations every Friday from 1 to 4 p.m.
Of course, public high schools are less expensive than private high schools. A full-time study course at a public high school cost about 118,800 dollars per year, with an entry fee of almost half that amount.
Here are the top 10 high schools you should consider for your ward.
PUBLIC HIGH SCHOOLS
Tokyo Metropolitan Kokusai High School
SOURCE-https://ja.m.wikipedia.org/wiki/%E3%83%95%E3%82%A1%E3%82%A4%E3%83%AB:Tokyo_Metropolitan_Kokusai_High_School.jpg
Tokyo Metropolitan Kokusai High School, also known as Kokusai Koko, is the most prestigious of the public international high schools in Japan. It claims to be among the top 10% of high schools in the Tokyo metropolitan area. Only this institution has a comprehensive English website out of the six identified for international students. Kokusai (the Japanese term for international) focuses on developing students' linguistic abilities as well as their worldwide perspective and offers a wide range of language lessons, including French, German, and Spanish. Students can enrol in April and September of each year. The school, which is located in Komaba, Meguro Ward, accepted 25 international students in April 2017 and roughly five in September.
In addition, the school offers the International Baccalaureate Diploma Program, which it mostly teaches in English. Each year, a maximum of 25 Japanese and international students are accepted into the programme. One of the school's finest advantages is that it provides unique Japanese courses for international students and places them in all classes (including math, science, and languages) based on their competence level. The institution is quite multinational, having both returns and overseas students from all over the globe.
International Association for College Admission Counselling (IACAC) certification
Tuition: ¥118,800
Tokyo Metropolitan Asuka High School
SOURCE-https://ja.m.wikipedia.org/wiki/%E3%83%95%E3%82%A1%E3%82%A4%E3%83%AB:Asuka_High_School.JPG
Asuka High School is located in Oji, Kita Ward, and claims to have a greater teacher-to-student ratio than other schools, allowing it to design smaller courses based on students' English, arithmetic, and Japanese abilities.
It includes courses that fall under two categories: world culture and art and life studies. Asuka High School identifies itself as someone who actively seeks foreign interactions, thanks in part to a research trip to Australia in her sophomore year.  Out of a total enrolment of roughly 130 pupils, the school typically takes 20 foreign residents when classes begin in April and three in September. The school thrives to be one of the best in providing a friendly study environment for international students.
Certification: Western Association of Schools and Colleges
Tuition: 650,000 Yen
Fuchu Nishi High School, Tokyo Metropolitan
SOURCE-https://ja.wikipedia.org/wiki/%E3%83%95%E3%82%A1%E3%82%A4%E3%83%AB:Fuchu-nishi_highschool.jpg
The institution in Fuchu, west Tokyo, specialises in providing extensive training. It teaches in small groups split by students' ability and use information and communication technology (ICT) instruments. The first-year curriculum focuses on information technology, with the humanity and science stream beginning in the second year. For the 2017 school year, Fuchu Nishi had 15 international student spots in its April admission and three in September.
Certification: Western Association of Schools and Colleges
Tuition: Contact authority for information on tuition fees and structure.
Minamikatsushika Senior High School
SOURCE-https://www.daiken-sekkei.co.jp/en/works/education/17/
Minamikatsushika Senior High School in Tateishi, Katsushika district, typically takes 15 non-Japanese students in April and three in September for admissions.
In several areas, they offer small classrooms of 20-30 people and divide math and English instruction according to individuals' skills. On Saturdays, the school also offers optional supplementary study programmes.
Additional information on the school will be found in the school's official website.
Certification: Western Association of Schools and Colleges
Tuition: Contact authority for information on tuition fee and structure.
Tagara High School
In April, Tagara High School typically admits a total of 20 international students, six in general education and 14 in foreign culture. It adds one non-Japanese pupil to the main course and two to the foreign culture course in September. Tagara, which is located in Hikarigaoka, Nerima Ward, teaches Japanese customs and culture to third-year students. Their website contains enrollment-related information in English.
Certification: Western Association of Schools and Colleges
Tuition: Contact authority for information on tuition fee and structure.
Tokyo Metropolitan Takenodai High School
This school, located in Higashi-Nippori, Arakawa district, takes 15 international students in April and three more in September for its general education course.
It provides a self-study space after school and conducts extra voluntary study classes after school, on Saturdays, and during vacation times. For updated data about the applications, contact the school.
Certification: Western Association of Schools and Colleges
Tuition: Contact authority for information on tuition fee and structure.
PRIVATE HIGH SCHOOLS
7.Keika Gakuen
A high school for boys and a high school for girls are located in Hakusan, in the Bunkyo area. The boys' school has 10 spots free for returnees in each of the lower and upper secondary sections at the start of the 2020 academic year.
The school also provided a limited number of inter-semester spots in the returnee category, where he stated that nationality was not an issue, therefore allowing overseas students to apply.
Among other things, each institution charges a 250,000 yen enrolment fee and a monthly tuition of roughly 34,000 yen.
Certification: Western Association of Schools and Colleges
Tuition: Contact authority for information on tuition fee and structure.
Kanto International Senior High School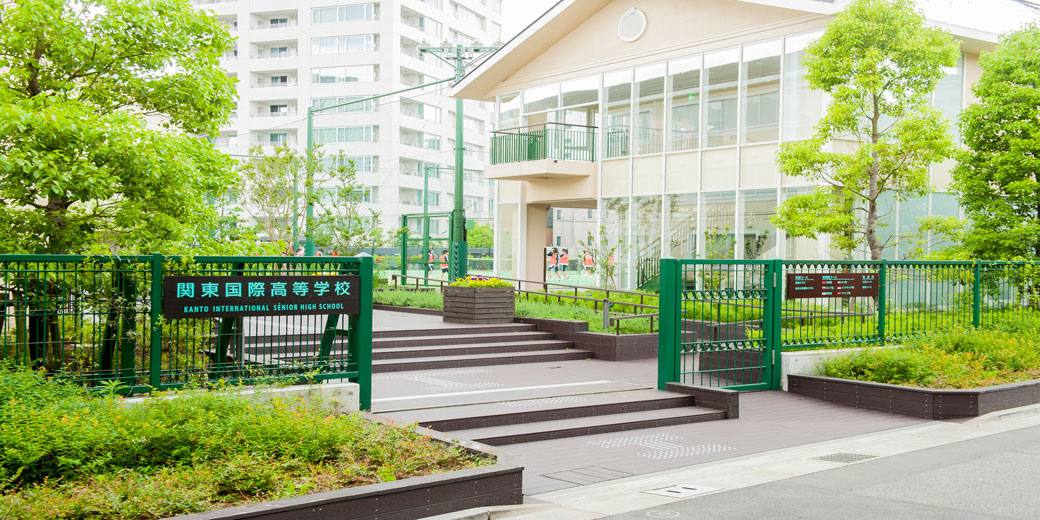 SOURCE-https://www.kantokokusai.ac.jp/
Kanto International School is a co-educational, private high school that offers three study streams: general education, foreign studies, and performing arts. International students can only participate in the general education stream's Japanese culture course. Out of a total yearly intake of 360 students, it has opportunities for 20 students applying as either returnees or foreign residents for the 2017 school year. Kanto International has been classified as a "Super English Language High School" by the education ministry, which is responsible with establishing English-language curricula as well as doing practical research into forming successful collaboration relations with junior high schools and colleges.
Kanto International, which is located in Shinjuku, had an entrance price of 240,000 yen in 2017 and a monthly tuition charge of roughly 31,500 yen.
Certification: Government verified
Tuition: 31,500-yen monthly expense
KAIS International School, Tokyo
KAIS International School is one of Japan's most prestigious and creative international schools. They have been servicing the foreign community since 2006, and are conveniently located in downtown Tokyo. Students at KAIS study in small courses in a family context, where they may develop their social skills while discovering who they are as individuals.
With a low teacher-to-student ratio, educators are able to provide each student direct attention. Every student in every class is able to make her voice known as a result of this. And no student, for whatever reason, slips out and misses out on a chance to learn. Their programme encompasses all aspects of the high school curriculum, including English, mathematics, physical education, science, social studies, foreign language, and other subjects. The annual tuition rate for international students is $2,700,133.
This may appear to be costly, but the cost of attending a reputable school is not higher than the benefit you will receive. International students, on the other hand, keep studying in KAIS Japan.
Certification: Council of International Schools (CIS)
Tuition: ¥2,700,133 yearly
Kaisei Academy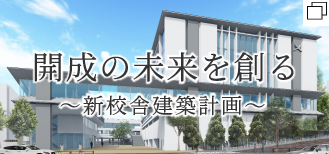 SOURCE-https://kaiseigakuen.jp/english-homepage/
The Kaisei Academy is a private preparatory secondary school for boys in the Arakawa area of Tokyo, Japan. With roughly 900 and 1200 pupils, the Kaisei Academy comprises of a Junior High School (grades 7-9) and a Senior High School (grades 10-12). Students come from all across the Tokyo area, as well as the rest of the world. Above all, irrespective of race, religion, or nationality, the Academy is delighted to invite foreign students with a diverse range of abilities, passions, and views.
Admission to Kaisei is extremely tough, and candidates are chosen based on their performance on admission tests.
Historically, practically all Kaisei graduates have been accepted to Japan's most prominent colleges, with between 40% and 50% of them attending the University of Tokyo each year.
Certification: Approved
Tuition: ¥1,055,000
ONE OF THE MOST FAMOUS PRIVATE HIGH SCHOOL (highly suggested)
International Christian University (ICU)
SOURCE-https://www.icu.ac.jp/en/
This school is located on the International Christian University (ICU) campus in Koganei City, western Tokyo. It claims to be one of Japan's best private high schools. Returnees make up more than 65 percent of the student body. Except for those taught by native English speakers, all classes are held in Japanese. ICUHS has been classified as a "Super Global High School" as part of a government initiative to develop leaders capable of playing active roles on the international arena.
ICUHS accepted applications for 80 first-year students in April 2017, including a limited number of overseas students. The 2016 school year's costs comprised a 330,000-yen entry fee and a 591,000 yearly tuition price, among other things. ICUHS also features excellent housing options for both local and foreign students.
Accreditation: Verified
Tuition: ¥591,000
OTHER OPTIONS YOU MAY CONSIDER FOR PRIVATE SCHOOLING
Horizon Japan International School
SOURCE-https://horizon.ac.jp/
Horizon Japan International School is an IB World School that educates students from preschool through high school.
Two of the world's most prestigious certification bodies, the Council of International Schools (CIS) in Europe and the Western Association of Schools and Colleges (WASC) in the United States, have fully certified HJIS.
From early childhood until university entry, the school's aim is to develop each student by delivering an exceptional international education for overall achievement in a loving and fearless atmosphere.
As a result, they provide the following programmes: PYP Early Years, PYP Middle Years, and PYP Senior Years.
PYP IB
MYP IB
DP IB
English as a second or third language
Accreditation: Verified
Tuition: ¥1,800,000 – ¥2,100,000
Otsuma Tama Junior and Senior High School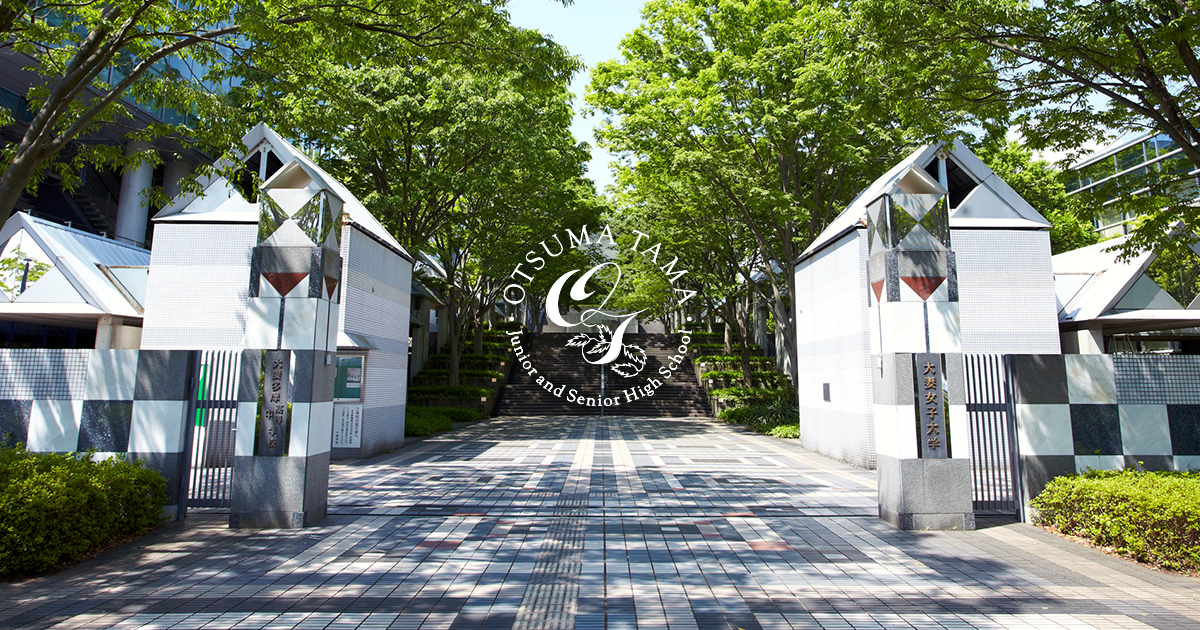 SOURCE-https://www.otsuma-tama.ed.jp/welcome-to-otsuma-tama-junior-and-senior-high-school/
Each year, a small number of overseas students are accepted into this exclusive ladies' school in Tama City, western Tokyo. Otsuma is a six-year high school that combines junior and senior years. As a result, the admissions process begins in grade seven. The first three years of junior high school are devoted to the development of basic academic skills, while the latter three years are devoted to college preparation. For information on fees and applications, contact the school directly. They encourage students to think critically, appreciate justice and discipline, and alter things via many facets of school life at Otsuma Tama, such as school events, student body, and club activities.
Junior high school is three years of establishing fundamental academic abilities while learning to collaborate with your peers. These are the years when kids establish their interests, and the fundamental intellectual and social abilities they gain at this time extend their future options.
The following three years of high school are spent preparing kids for college and bringing them closer to their goals. They assist their students in achieving their goals by providing a personal orientation at school and in the workplace.
Certification: Verified
Tuition: Contact authority for information on tuition fee and structure.
Waseda University High School
SOURCE-https://www.waseda.jp/top/en/access/high-school
Waseda University High School, based on the pre-war Waseda University High School, was founded in 1949 on the Waseda University campus. The school's objectives are to develop self-sufficiency, citizenship, and an emphasis on life skills.
High school students participate in a variety of extracurricular activities and study excursions throughout the year. This allows students to acquire the intellectual and interpersonal abilities they'll need to succeed in high school.
A necessary second language is included in their high school curriculum. Students currently have the option of studying German, French, Chinese, or Russian.
Students pick between any of humanities or a scientific programme for the latter two years of high school after experiencing a wide choice of disciplines in the first year. In addition, the school offers a diverse selection of extracurricular activities that are an important component of student life.
Most students participate in club activities, which include cultural, artistic, and athletic activities. There are roughly fifty different groups to select from.
Across 1,800 children are presently enrolled in this free and joyful environment, and they are glad that many of their alumni are active and helping in many sectors around the world.
Accreditation: Accredited
Tuition: Contact School for more information.
Tokyo Gakuen High School
Tokyo Gakuen High School is a public high school in Tokyo, Japan.
Between 1939 through 1973, Tokyo Gakuen High School was known as Tokyo Commercial High School.
The name of the school was changed from a commercial high school to a private high school with traditional curriculum due to the changing times of the society that surrounded it.
The school is an all-boys institution that was founded through a public-private partnership.
Tuition: Contact School
Accreditation: Verified
 CONCLUSION
Many Japanese individuals see their high school years as priceless experiences that they will cherish throughout their lives. As a result, parents continue to send their children to Japan to study.
The above list is for you if you're looking for the top high school in Japan for international students.
Not just enriching cultural experience but it adds to one of the best experiencing education in the whole world.
Students at Japanese high schools are taught not just to be self-sufficient and responsible, but also essential life principles such as respect and caring for others. At least once, interested pupils should get the opportunity to attend a Japanese school, despite the language barrier and cultural shock. Their future will be richer as a result of this great experience.
The Necessary Documents
 Students are expected to graduate or have graduated from Japanese Junior High School
Application Form
Passport to verify that it's within 3 years after moving to Japan
Residence Certificate (Juminhyo-kisaijiko-syomeisyo)
Students have completed the 9 year-course of school education outside Japan
Application Form
Academic Transcript
Residence Certificate (Juminhyo-kisaijiko-syomeisyo)
Zaikyo gaikokujin seito taisyo nyushi is a special entrance examination for international students residing in Tokyo.
SUMMARY
Schools that accommodate international students residing in Tokyo
Kokusai High School (25)
Asuka High School (20)
Tagara High School (20)
Takenodai High School (20)
SCHOLSRSHIPS:
Merely a few scholarships in Japan pay the whole cost of education; most only cover a percentage of the student's living expenses and tuition fees. Calculate the overall costs of studying in Japan to establish a budget that does not exclusively rely on scholarships but also includes your own finances.
Before arriving to Japan: You can apply for financial help before travelling to Japan (very few options)
After arriving in Japan and enrolling in a school, you can apply for financial help (many options).
Screening for most financial aid is conducted using only the documents submitted, but some organisations require an interview or a written examination testing your general education, knowledge in your field and/or language abilities.
How to apply
The majority of financial aid requires you to apply through the school you are enrolled in. (Please confirm the relevant details at your desired school's International Student Office.)
A foreign student or his/her proxy (e.g., a family member of the student or an employee of the institution admitting the student) who wishes to study in Japan must first apply for an approved COE at a regional immigration department office in Japan.
Suggests: The institution that accepts the overseas student will often act as the student's proxy.
When applying, please verify with your school about documentation needs, since each institution may have its own.