Why do Japan people prefer dating sites more?
Online dating is quite a trend in today's era. Most of the people don't have so much time.
They are very busy in their real lives.
Dating sites are the easiest way for a conversation starter. One having a communication issue can opt for dating websites and can get better results and also they will be able to come out of their shells. There is a good chance to have a nice change in life for people seeking a relationship and a partner. One can match with like-minded people and can have good and healthy interactions. However, dating sites also have cons. Every coin has two sides, so do dating sites. There is no doubt that this is one of the best ways to deal with the awkwardness and embarrassment but, only if used wisely and knowing every side of this thing. So here we discuss about types of men you will meet on Japanese dating sites.
Pros and cons of the dating sites
When some of the people are having good experiences, some have horrible and scary experiences. Some went to the end of having a relationship, by using the dating site. Some ended up having their trust broken up so badly and never using the online dating sites ever again.
Online dating sites have both benefits and drawbacks for using it. First is, people use a matching system to know and meet like-minded people, which is a good initiative. But, someone can fake it too. People sitting on the other side of the screen can lie too and another will not even know it. One should never trust someone fully without meeting in a person. They are talking and interacting and also thinking of taking everything to the next step.  There are many fraud cases too. One sitting on the other side of the screen can cheat and ask for money, can cheat others doing a scam and fraud. And the next person may never get their money back ever. Sometimes, someone can also lie that they are single when they are married or already committed to someone. Overall, everyone should have a safe conversation and interaction.
This article discusses men meeting on Japanese online dating sites.
Guys /men who are genuinely looking for a relationship and are honest.
While discussing the pros and cons sides of using the Japanese online dating sites. We have this group of men on the pros side. They are really genuine people who are looking for a partner or a relationship. Then the question may arise that, if they are so genuine then shy they are on the online dating apps and websites. The reasons can be many and endless. One will know all those reasons while knowing them. The most probable reason can be that they are so busy in their lives that they don't have time to find or get a romantic partner and for what type of commitments they are looking for in the real world.
Even if their existence over the online dating apps is  questionable , they do exist. one reason can be this that they won't have any good experience in past. Another reason can be this that they may be shy in their reap lives. Or they may not be so confident to approach a girl or a women for a relationship. so, they choose an online dating app for this . They have their goals in their lives and one can go for them. But, the cons related to these groups of men are that they are very rare on a dating app. And the saying perfectly fits over them that, "not all men ".
Gold diggers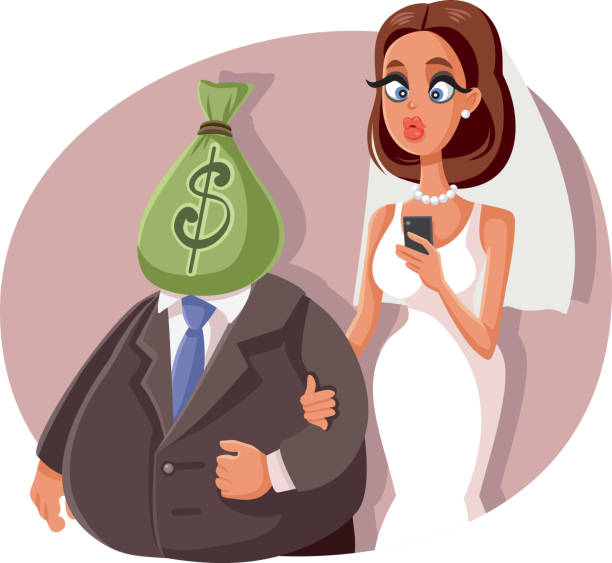 Maybe the word used in the title, " gold diggers" is wrong but the motive for which they come on the dating apps and the actions that they do fits over the title. They first make their account very fine, sometimes the best. The posts and have excellent looking pictures to trap and make fall any woman out there looking for a genuine man. Then they get into a
relationship and ask for money and to pay all of their bills by the women they are with. Their sole motive ok the dating app is to trap any rich women and then to live their lives without any worries and tension.
There is no any way to escape from them. One should trust their instincts without getting blind by their charms and fake lives and blocking them and even this thing occurs in the worst scenario or a case then women should file a case against them.
Scammers
These groups of men are almost similar to the second group of men mentioned above. They generally trap women who are easy to get and are of young ages These women easily get influenced by these men and becomes a victim of frauds and scams. These groups of men, first of all, make their fake identities on the online dating apps. All information about them, there is fake with a zero per cent of truth and facts. Then they have attractive photos over there, attractive enough to make fall any young girls for them. Then they plan a proper scenario and they target women. And once a woman comes under their trap, they scam them very bad. Bad enough, to never ever come on online dating sites ever again. And bad enough for a mental trauma.
The thing that women can do is when they are scammed, then they should take help from cops and file a complaint against those online dating scammers.
Married or seriously committed men
These groups of men are the sickest group found on online dating apps or any online dating websites. Basically, these groups of men are in a relationship where they are seriously committed. Or some of them are in a marriage knot. They already have partners but still, want another. They are of sick mentality roaming on the dating apps for a prey.  Call themselves the sugar daddy of young girls. They claim that they are single and very much lonely in their lives and on an online dating app ,they are looking for a partner or maybe a wife , who knows.
However, these groups of men are easily exposed in front of women who are experienced and know how to use the online dating app. Any newcomer may have difficulty in knowing  and understanding the sick mentality of these groups of men . Before coming and using any kind of online dating app, one should always take suggestions and help from other women or any family members to avoid any sort of issues in the future.  The only way to stay away from them is only to avoid them in all possible ways available.
Looking for a time pass and casual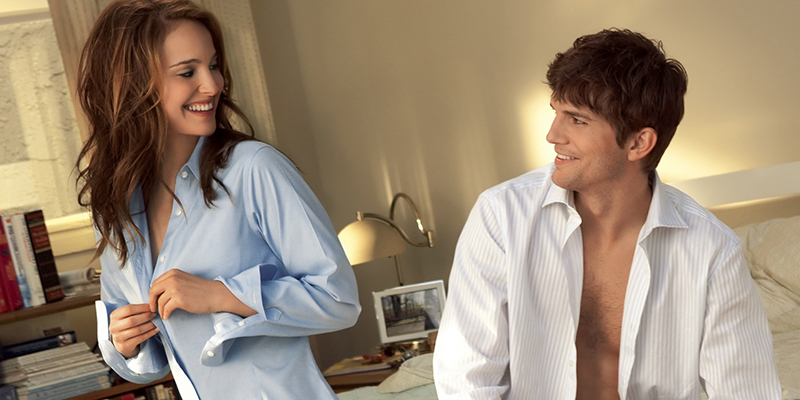 Source-https://thesocialman.com/entering-casual-relationship/
Another group of sick men over the Japanese online dating apps. They come and roam over the online dating apps in search of their sole motive that is finding prey in the form of women over there. And should also be avoided if someone is looking for something very serious and genuine. They are always seeking short term relationships with a women . They want someone from an online dating app who will satisfy their needs and will never ask for a serious relationship or any serious commitment. In local language , they are termed as a sex buddies by japanese  in japan . They are not so good to interact for women who are looking for something serious.
They are another group of men who are not looking up for any partners or any relationship on the online dating apps. They may be very shy in their real life and maybe would not be able to make friends in real life so they come over there. One who is looking for friends can be frank with them and start a friendship with them. They are not someone to be afraid of or to feel insecure in most of the cases.
This is the one of the best , anyone can get from an online dating app. They maybe go onto a next step and date after becoming friends. These men are generally a comfortable group of men , one gets comfort and positive vibes from these men. They are normal decent men over an online dating app. These groups of men are fine and fun to interact and meet .
Multiple partners
Source-https://eminetra.co.za/discuss-polyamory-do-you-want-intimate-relationships-with-multiple-partners/133752/
These groups of men are one of those above mentioned sickest groups. They think that they will always get someone better than they are having in their present. Their sole motive or it can be said a purpose is to find and judge every woman over there. They think that they will always get more prettier, more successful, more fitting into their ideal women. Their mentality is just sick over there. These groups of sick men should also be avoided and in some cases to block them.
They believe in having multiple partners at a single time. They don't care even if the next person is how seriously into that relationship.They may  have several other accounts on other dating apps , other than that . And they would be using it and searching for their prey . They want perfect wife material for themselves . And always think that one is not enough for them and they always opt and search for multiple partners. They are just emotionally unavailable people roaming online who better should be avoided.
Criminals
One can probably find these groups of men. However, they are rare but one should stay away and avoid them. Inviting them into their lives can be really very dangerous. They are not for dating or not for looking up for a partner. They are just criminals who are finding their way for the crime. These groups of men can catfish their accounts and may have multiple accounts to action their crimes.
There is not a rule that only men are of these types over an online dating app. Men get scammed too. But, in most of the cases, men are fooled by men only who are disguised in the form of women.
Many women don't complain about the frauds, the scams or the criminal offence that happened with them to the cops because they think that they will lose their status in the society and everyone will think bad about them. They should understand that if they have been fooled or scammed by any of the men belonging to the groups mentioned above, then that is not their fault.
They should not be at fault.
One should stay conscious about their instincts. They should first take the advice of the elders or an experienced women who have been through these online dating apps for better advice. They should not fall for the looks that the next person is showing. And they should also not trust anyone over there online before meeting. Women or even anyone should never share their personal information to someone asking for it on any online dating apps.
Stories of online dating sites or websites are very similar in every country, including japan. There are many scam cases. This is not like that, everyone is fake at the dating websites and apps or no one gets their partner of what they are looking for. There are many happy cases too. It's just like that, one should be very aware of everything going around them. Having trust in their instincts and trying their best fo know the person behind the screens who are interacting with them.
There is a famous used saying, "not all men", One should go with it. Not every man will cheat them and there is also a case that not every man will treat them right.
For using any online dating apps or websites, one should stay safe and know their rights and should be mentally prepared for any situation.
At last, this is a very personal choice of preferring a dating app or any dating website.